Sustainable development, daily actions
In cities and rural areas, the Mousquetaires have rooted their activities in specific geographical areas. As local players, they are involved in areas as diverse as creating value, controlling environmental impact, multiplying social links and promoting the principles of circular economy.
The goal is to contribute to the social and economic development of each area where they have a production unit, a logistics base or a store.
Our Group ensures the respect of people as well as of the places they live in. That's why it guarantees purchase prices to breeders and promotes urban development through IMMO Mousquetaires real estate subsidiary.
Drastically reducing our environmental footprint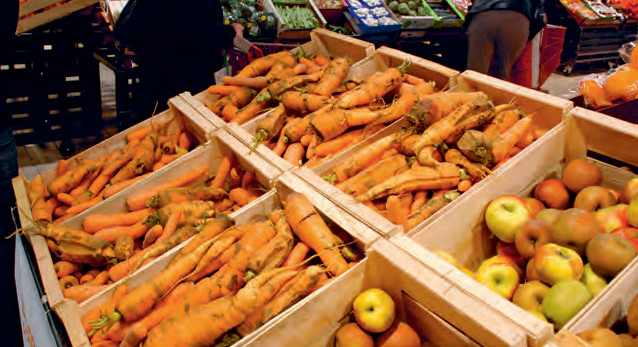 Our stores aim at a common goal: "Zero waste, zero refuse" in 2025.
This ambitious approach is based on a policy consisting in reducing and recovering waste, as well as combatting food waste -with, for example, the sale of the visually unappealing fruits and vegetables everybody knows.  By 2019 each store will have at its disposal a diagnostic tool that will help it implement the most appropriate solutions.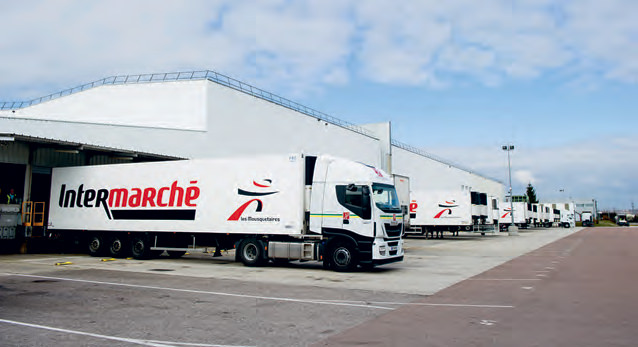 Respecting a geographical area also means respecting its environment. For this reason, Groupement Les Mousquetaires has launched actions at different levels aiming at reducing its environmental footprint.
Improving energy efficiency is part of the 2018-2030 strategy which seeks to have 50% of the energy ISO 50001 approved within three years and 32% of the energy produced using clean sources by 2030.
This also implies reducing the carbon footprint due to transport, logistics, but also employees' activity: using liquefied natural gas engines for the semi-trailers, using biogas for trucks driving through Paris…