Throughout Europe, all of the brands of Groupement les Mousquetaires work with independent business owners brought together by a common profession: convenience discounting.


Nine store brands and almost 4,000 points of sale in France, but also in Belgium, Poland and Portugal.


Points of sale beyond our borders
The 1990s marked a major turning point in the life of the Mousquetaires: our Group crossed the borders to establish a presence abroad, first in Belgium and Portugal and then in Poland.

In these countries, our 778 points of sale use the same model of associated trade, with independent business owners.
As of today, this international development has led to the creation of:
78 Intermarché stores in Belgium,
330 stores in Portugal: 254 Intermarché stores, 43 Bricomarché stores and 33 Roady car repair.
and 368 stores in Poland: 197 Intermarché stores and 171 Bricomarché stores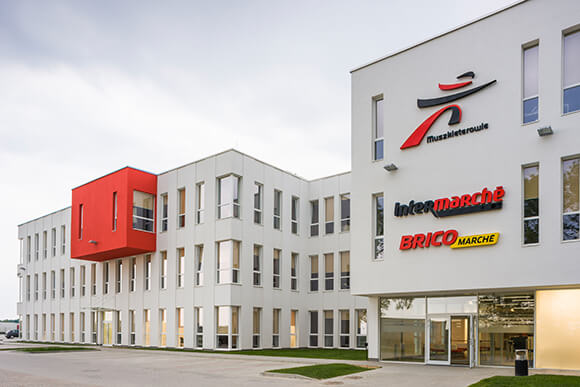 A responsible local player
For 20 years the Mousquetaires are entrenched in Belgium, Portugal and Poland.
In the different operational headquarters, in the logistics bases and stores, our 30,000 employees, located throughout Europe, seek to create value, develop social relationships and, of course, meet customer demands.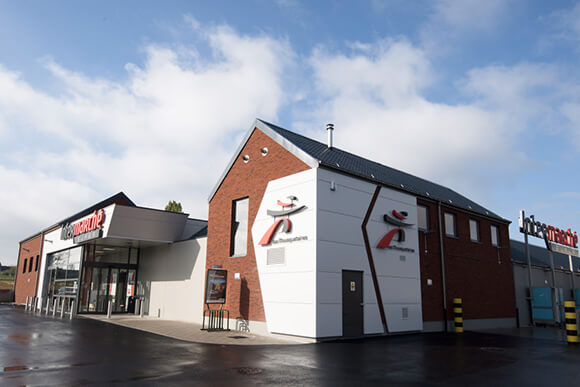 A strong relationship with our customers
Throughout Europe, the Mousquetaires' goal is the same: to provide their customers with good quality, safe and healthy products.
At local level, they set up sustainable partnerships with suppliers through a policy of responsible procurement.
Along with their customers and suppliers, they improve the Mousquetaires' offer by providing sustainable and high-quality services and products.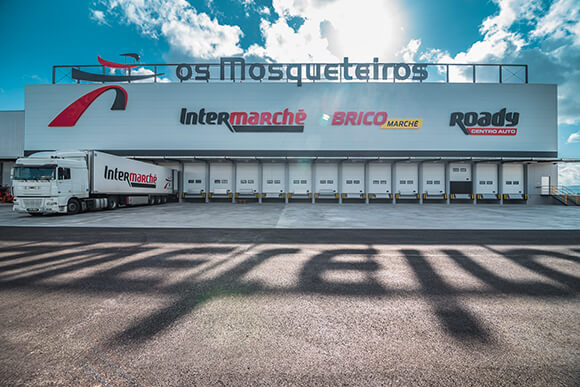 Paying constant attention to our employees
In Belgium, Portugal and Poland, as in the rest of Europe, the Mousquetaires pay particular attention to their employees.
We are indeed convinced that employees who are the happiest in the workplace are those who work the best.
723
millions of euros in turnover in 2020
78
Intermarché stores in Belgium
of euros in turnover in 2020
33
Roady car centres in Portugal
254
Intermarché stores in Portugal
43
Bricomarché stores in Portugal
of euros in turnover in 2020
197
Intermarché stores in Poland
171
Bricomarché stores in Poland