Netto is a hard discount brand that distinguishes itself by offering 85% of private label products. To do this it depends on Groupement Les Mousquetaires' production units.


Netto store brand has been on the French hard discount scene since 2001, which is when it was created by Groupement Les Mousquetaires. Since then, its difference has been its strength. It is based on the idea of human sized and functional points of sale, with store sizes ranging from 850 to 1,000 m² and a simplified customer's path. There, Netto offers more than 4,000 food references at the lowest prices.
Fresh daily produce in Netto stores
With more than 4,000 food references, Netto stores offer the essential. Each range has been streamlined to simplify the supply, limit costs and offer high-quality goods at the lowest prices. And every day more fresh produce is delivered.
Groupement Les Mousquetaires : the strength of a network
Netto points of sale are managed by independent and interdependent heads of business, as are all the Groupement Les Mousquetaires store brands.  They draw their strength from a network of 302 stores, their proximity to partner SMEs and the Group's production capacities.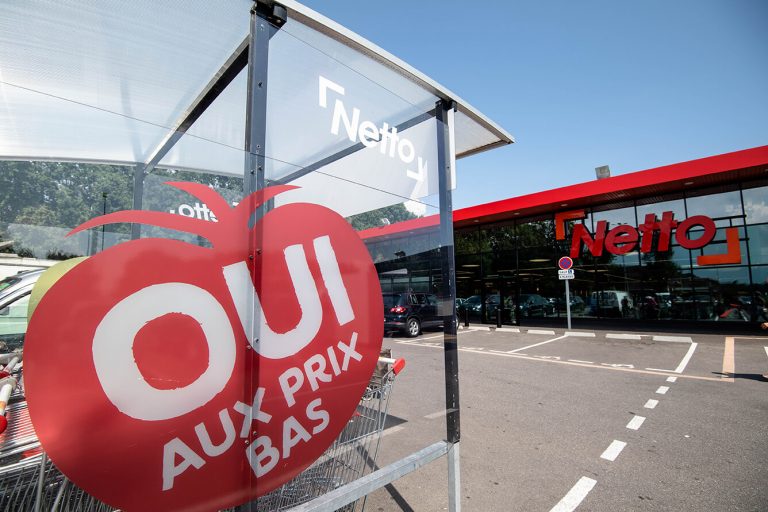 A large majority of Netto products
Eighty-five per cent of the products on Netto shelves are private label products. This percentage is much higher than those of traditional hard discounters. This offer includes organic lines, premium lines and snacking products to meet the needs of consumers.
1,000 products at unbeatable prices
Netto is committed to providing the lowest prices for 1,000 products on a daily basis. These references are registered as the lowest prices of hard discount and Netto makes the following pledge: anyone who finds the same product cheaper will be reimbursed for double the amount of the difference. More than a pledge, this is a commitment.