Brico Cash, the depot-sized store, offers everything that could be necessary for construction and renovation projects: large quantities and competitive prices are guaranteed in the home improvement, building, decoration and outdoor layout areas.


Created in 2011, Brico Cash rounds out the Bricomarché offer with products immediately available in large quantities and geared towards construction and renovation. This is a segment in full growth in which the brand assumes its place with, to date, 41 points of sale in France. 
A depot format
Brico Cash is geared towards craftsmen and home-improvers looking for large quantities of material. To quickly satisfy their needs, the brand decided on a depot-style form of organisation, with stores ranging from 2,000 to 3,000 m².
41
Brico Cash stores in France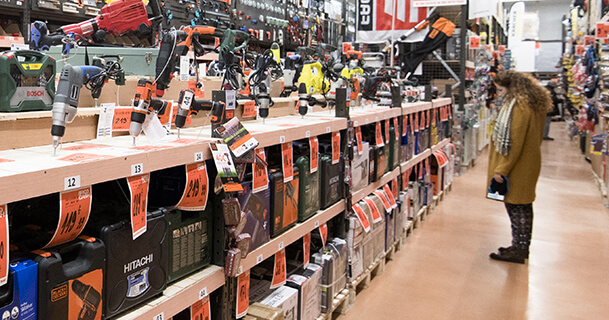 The store for the early birds
Brico Cash adapts to its professional and private customers involved in large projects. Points of sale are open at 7.00 am (coffee is provided!) and material is immediately available.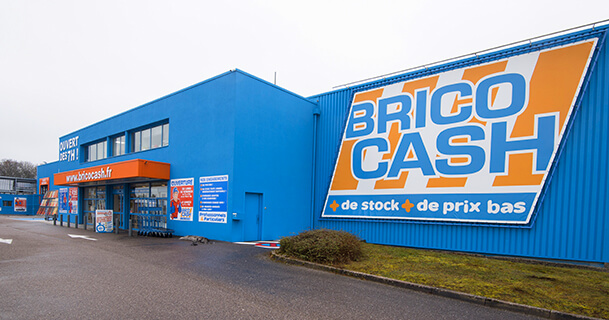 Low prices all year round
Brico Cash offers 11,000 references at the lowest prices! The strength of the brand is also due to its discount prices, including for major brands, available all year long. At the same time, the store also receives goods each month at even lower prices.
A connected brand
Brico Cash provides its customers with an application that they can download on their smartphones. The app provides them with access to all of the products available in the store, with detailed information sheets, as well as information on the arrival of new merchandise, etc. Customers can thus choose the products they need before they even walk into the store.