"Keep your ride up!"
This is what our car centres, which bring together under the same roof maintenance and repair areas as well as sales areas, offer.
Our goal: meet our consumers' needs.


Combining maintenance with repairs and a sales area for equipment and accessories, this is the innovative concept that was rolled out by the Mousquetaires with the creation of Roady. This brand, launched in 2004, is now on the winner's stand of French car centres and also exists in Portugal.

All-in-one car centres
Maintenance, repairs, equipment: Roady meets all of car enthusiasts' needs and is positioned as a viable alternative to makers' networks and independent garages.  This brand, created in 2004, is located in semi-urban areas.  Today it counts 144 car centres, 111 in France and 33 in Portugal.  Innovative, the brand brings together workshops and sales areas:  a first in the sector.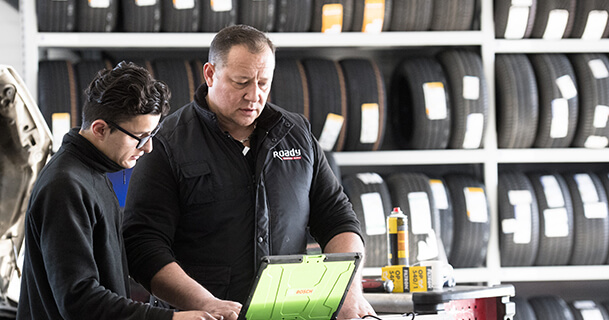 Car stores: self-service sales areas
Roady car centres are sales areas that offer some 4,000 references available in self-service, national brands as well as private labels. Maintenance products, equipment, accessories, etc., the offer covers all of the car sector's needs. Better yet, the Roady catalogue has more than 200,000 references with a very competitive price/ratio.
200,000
products in the catalogue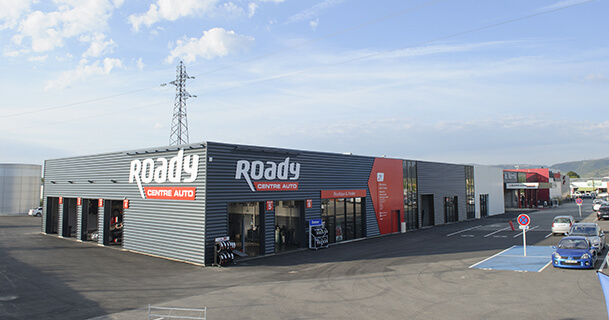 Teams of car care specialists
Each Roady car centre has a workshop, larger than 300 m², equipped with the most recent technology. Car owners are received there by teams ranging from eight to twelve experts capable of working on and fixing a vehicle. Equipped with benches, electronics and other cutting-edge equipment, our specialists are able to carry out more than 100 procedures, including during the maker's warranty period.
700,000
vehicles checked every year

Available and effective car centres
Electronic diagnosis, exhaust, tires, windshields, A/C, brakes… the products and services offered by Roady deal with the entire car. The brand is supported by Groupement Les Mousquetaires' purchasing centre and leverages on secure stocks deliveries in a single day, sometimes even a half day.

The Mousquetaires' Mobility cluster

In 2019, Groupement Les Mousquetaires expanded its service offer thanks to the integration of Rapid Pare-Brise.