Our commitments as responsible producers:

Exclusively French milk, extracted by farmers in close proximity to the dairy plants.
A strong partnership thanks to the Agromousquetaires Producers charter.
The start-up and development of "Les éleveurs vous disent MERCI!" (the farmers thank you !) programme to ensure fair pay for the farmers.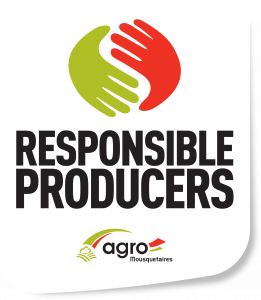 La Laiterie Saint-Père: Pâturages products
Located in Saint-Père-en-Retz, in the Loire-Atlantique area, Laiterie Saint-Père dairy plant works in partnership with 400 farmers, all located with in 100 km. These partnerships—based on proximity, quality and confidence—guarantee food safety within the business line. Created in 1905, Laiterie Saint-Père employs 330 workers and is specialised in producing dairy products for the Pâturages brand for Intermarché stores: butter, sour cream, UHT milk, cream desserts, rice and semolina with milk, flans, liégeois, premium desserts… In addition, the plant has a Research & Development service and a pilot laboratory to innovate and offer consumers products that meet their expectations (coconut macaroons, tiramisu, "detox" lines, for example).

Each day, more than 620,000 litres of milk are collected by local farmers and transported to the ultra-modern, 35,000 m² site, whose priority is to produce safe, high-quality products : ISO 9001, ISO 50001, IFS Food V6 reference, Organic Agriculture and IPLC (Professional Institute of Milk Consumption). It is part of the Bleu-Blanc-Cœur division, which guarantees quality food, rich in natural omega 3s.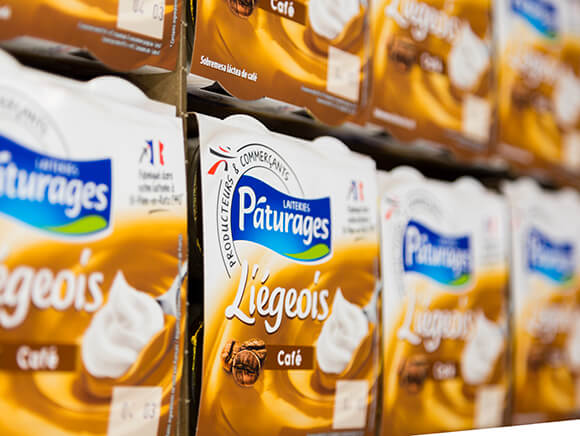 A binding charter
The relationship between Laiterie Saint-Père and the farmers is based on the Agromousquetaires Producers' Charter. It deals primarily with the constant improvement of the quality of the products and the development of good animal raising practices. The charter is based on a purchasing contract between the dairy plant and the producers, and includes assistance provisions.

SALES CONTACT

Claire Guillard | Sales manager
Phone: +33 2 40 21 70 20 | Mail: lsp_accueil@mousquetaires.com

La Laiterie Saint-Père
La Claie – 44320 Saint-Père-en-Retz – France


La Fruitière de Domessin: pressed cheeses
Specialised in the production of non-cooked pressed cheeses, such as tomes and cheeses for raclettes, La Fruitière de Domessin carries out its activities at two sites in the Rhône-Alpes region:
Domessin, in Savoy, for the manufacturing,
and Panissage, in Isère, for ripening and packaging.
66 workers participate in the flavoured and plain tomes, tommettes and raclettes destined for sale at cheese counters and in self-serve sections of the stores.

The milk is collected from 78 farms in the region, amounting, each year, to 36 million litres to make 3,700 tonnes of cheese.

The Red Label awarded to the raclette cheese produced by LaFruitière de Domessin demonstrates their know-how and the quality of their products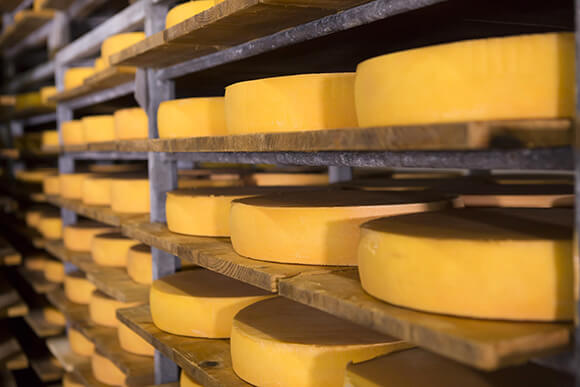 SALES CONTACT

Claire Guillard | Sales manager
Phone: +33 2 40 21 70 20 | Mail: lsp_accueil@mousquetaires.com

La Fruitière de Domessin
710 route de Pont de Beauvois – 73330 Domessin – France