Our commitments as responsible producers:
Workers' health and safety with the introduction of osteopathy sessions at Salaisons Celtiques.
Support for the pork business line with purchase prices indexed to the prices of animal feed.
Treating animals humanely: the Gatine unit received ISO 34700 certification for animal protection in pork abattoirs. A first in Europe!

SCO: a leading brand
Monique Ranou brand was created in 1960, when Jean-Pierre and Monique Rannou took over the family meat store. In 1992, Groupement Les Mousquetaires entered the capital of the company, which inaugurated that same year a new 18,000 m² plant.

The 513 employees of SCO (Société Charcutière de l'Odet—the Meats Company of the Odet) work today at the Quimper site, in the Finistère department, which is certified ISO 22000 (food product safety) and ISO 50001 (energy efficiency).

With 17 production lines, 200 references, 175 million units and 41,857 tonnes of products manufactured each year, the company produces meat items for the Monique Ranou and Netto brands.

Monique Ranou is the leading brand for fresh non-dairy products for Intermarché.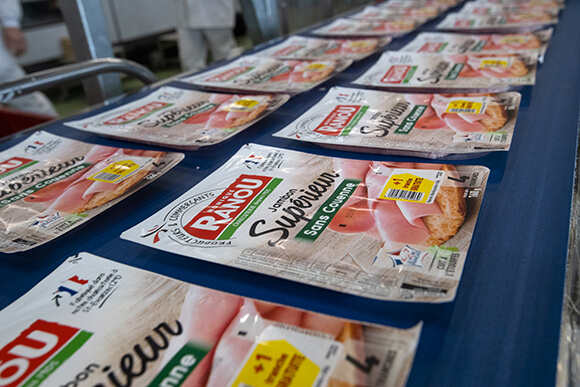 SALES CONTACT

Eric Moquay | Sales manager
Phone: +33 7 83 69 03 25 | Mail: eric.moquay@mousquetaires.com

Société Charcutière de l'Odet
ZA de Troyalac'h – 19 rue Nicolas Appert – BP 20022 – 29563 Quimper Cedex 09 – France